Winning Millions At McCarran International Airport In Las Vegas
I used to love air travel. Nowadays it's one giant hassle, even though I have TSA pre-check and don't have to take off my shoes! But sometimes air travel to Las Vegas pays!!!!!
Departing and arriving at Las Vegas's McCarran International Airport (which is, fortunately for me, a really cool place) has its advantages. Like you can win millions of dollars! On August 15 a woman put $5 into a Wheel of Fortune Pink Diamonds slot and won $1.6 million. For you slots aficionados, it's a $1 progressive game with the top prize paid on a $5 wager. (Vegas patois!)
This machine is in the C gates, which is the home of Southwest Airlines, certainly the most fun company to fly on but also the most frustrating if you are not that quick with your cell phone to check in. But I digress. Southwest currently is the busiest airline at the Las Vegas airport.
Did you know McCarran is one of the few airports on the planet that can pay for itself, thanks to those slot machines? Most of the time you are educating the children of Las Vegas with your slots play. (Gaming helps pay for the Clark County School District, which is the third largest in America.) But sometimes you can cash out!
((hugs)) BETH Ellyn
THE Las Vegas Real Estate Concierge
702.758.4318 Talk. Text. SMS. Video chat
[email protected] Google Hangouts
@yale1974 Twitter
BA: Yale
MS: Columbia
MBA: L'ecole du Hard Knocks
Licensed in Nevada since 1996: I have previous!
When competence AND creativity matter!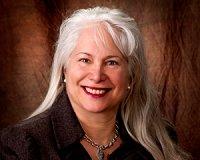 Author:
Beth Ellyn Rosenthal
Phone:
702-324-6911
Dated:
September 20th 2017
Views:
72
About Beth Ellyn: ...