Why December Is One Of The Best Months To List Your Home
December is the shopping month. But most people don't have a new home on their holiday shopping list... or do they?
Here are six really good reasons why December is a propitious month to list your home.
1. LOW INVENTORY. They are currently 5,898 homes listed in the Las Vegas MLS today. But 5,147 of them are under contract. That means only 751 homes are really for sale. Your home automatically looks better when there are fewer homes to compare it to.
2. MORE SERIOUS BUYERS. Of course, there are a lot fewer buyers shopping for homes during the holidays. But the ones that are shopping are serious. They have to move. .. because....they just sold their home. Their new job starts. The divorce is final.
3. TAX CONSEQUENCES. Many people are like me. I practice tax avoidance (not tax evasion) because paying the IRS is against my religion. Sellers may need to close by December 31 so they pay capital gains at a lower rate. Buyers may need the moving deduction. And cash buyers can close in less than 30 days. So can buyers already pre-approved.
4. LENDERS, HOME INSPECTORS AND TITLE COMPANIES AREN'T SO BUSY. When volume is low, you get more attention...and have a much better chance of closing when YOU want.
5. PRICES ARE TYPICALLY HIGHER. Guess what month has the highest price per square foot for sold homes? January! So says the Greater Las Vegas Association of Realtors, which has been tracking these things since the 1950s. Why? I have no idea. But I'm guessing the lower inventory and the looming deadline of December 31 make these holiday buyers willing to pay more.
6. HOMES LOOK AND SMELL GREAT DURING THE HOLIDAYS. Who doesn't melt at the sight of a gorgeous Christmas tree?
If you are interested in exploring the possibility of listing in December, call, text, email, PM, send a carrier pigeon, and let's talk!
((hugs)) BETH Ellyn
THE Las Vegas Real Estate Concierge
702.758.4318 Talk. Text. SMS. Video chat
@yale1974 Twitter
BA: Yale
MS: Columbia
MBA: L'ecole du Hard Knocks
Licensed in Nevada since 1996: I have previous
When competence AND creativity count!
Providing value and service a computer can't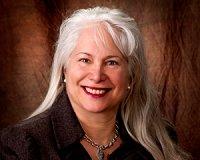 Author:
Beth Ellyn Rosenthal
Phone:
702-324-6911
Dated:
November 27th 2017
Views:
75
About Beth Ellyn: ...