Vegas Home Prices Up 9 Percent In June And What That REALLY Means
First, the facts:
The median price of resale homes in Las Vegas hit $257,373. That's up 9.5 percent from June 2016 and 2.9 percent from May 2017. So says the Greater Las Vegas Association of Realtors, who calculated those numbers from the MLS.
Why is this GREAT news? In case, like ET, you were in outer space for the last 10 years, Las Vegas survived the Real Estate Apocalypse (my term.) In 2012 you could have purchased a home and just paid for the land and one bathroom. Really! (I know because I sold 'em.) That price was totally unrealistic, but hey, no one was listening to me.
When reality really did set in, prices soared...back to what houses really were worth--their replacement value. In my opinion, last year real estate prices were back to parity. That means that the current price increase is for REAL economic reasons.
Was it the fact employment figures in Las Vegas are up? Foreclosures down? People are moving to Vegas again? The fact that the Las Vegas valley is running out of land so the prices of resale houses built with land is climbing? All of the above?

Why did I move to Vegas? Because I calculated in 1996 the land absorption rate and determined by the time I wanted to retire there would be no land left, so prices would soar on properties with land. Hello McMansions! All I had to do as an investor was buy homes with land, rent 'em and just hold on unto pay day.
Of course I'm still working because I didn't factor in the Real Estate Apocalpyse, which set me back eight years. Turns out I was way off on my timing. But I posit my original hypothesis still holds: when we run out of land, the Manhattanization of Las Vegas will begin. Stay tuned for when the real fun starts (if you are lucky enough to own a house before that happens.)
This is Vegas. We are a betting society. I bet on the house odds! Want to join me?
((hugs)) BETH Ellyn
THE Las Vegas Real Estate Concierge
State Managing Broker, Nevada
702.758.4318 Talk. Text. SMS. Video chat
[email protected] Google Hangouts
BA: Yale
MS: Columbia
MBA: L'ecole du Hard Knocks
Licensed in Nevada since 1996: I have previous!
When competence AND creativity matter!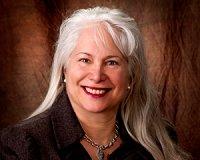 Author:
Beth Ellyn Rosenthal
Phone:
702-324-6911
Dated:
July 12th 2017
Views:
213
About Beth Ellyn: ...