The Dangerous Effects Of Overpricing Your Home
What happens when you overprice your Las Vegas home?
Here's what happens when sellers are unrealistic:

1. Overpricing Costs Time on the Market. These days Las Vegas home buyers are smart. They have access to more data than they ever had before. So they pretty much know what the houses in that neighborhood should sell for.
So they ignore your listing. I tell my sellers if no one looks at the house in the first seven days, the price is too high. The we have a frank talk about lowering it.
Here is your danger zone. Your DOM score goes up. What is DOM? It's days on the market, a clock that starts the minute your home hits the MLS. According to the Greater Las Vegas Association of Realtors, 80 percent of all listed homes sell in the first 60 days. Once you get to day 61, your house becomes stigmatized. People think two things: either something is wrong with the house OR the seller is clueless about the true value of the home.
It may take longer to get an initial offer. And the offer may be a low-ball one.
My advice: Start with any price you want. But do what it takes to sell the home in 60 days!
2. Overpricing Limits the Potential Buyer Pool

Here in Las Vegas, most sellers want buyers to submit a pre-approval letter with their offers. (They got stung during our past real estate apocalypse, my term.) This means the buyers have gone through the gauntlet called underwriting. Underwriting can take as long as two weeks. Sellers like pre-approved buyers because it takes the financial risk away...as long as the buyers keep their jobs and don't buy new cars!
Las Vegas buyers with pre-approval letters know exactly how much house they can afford. Overpricing the home means fewer people will even check out your home because it is (artificially) above their price range. Less wear and tear on your house.
3. Overpricing Can Lead to Bad PR
Buyers comparison shop.
Here's the sad math: You price your house at $410,000 but it's really only worth $385,000. But seller B has a house really worth $415,000 but prices it at $410,000 because they want to start a bidding war and/or sell their house quickly. Your prospective buyers see both houses. Their house has three full baths but you just have 2.5. Why pay as much for your house when they can get that full bath for the same price?
Your competition looks a lot better than your home. Best to be the best value in your price bracket instead of not really being in that price bracket.
4. Overpricing Can Net You Less Money In the End
In my experience, if the house is on the market more than 90 days, buyers assume one of two things:
Something is wrong with the house because no one wants it

The seller is not realistic

So buyers typically start with a lower price.
You, meanwhile, are getting nervous. So you are more agreeable to a lower price, especially since you haven't gotten any offers yet.
The BIG Lesson:
Overpricing can lead to a net loss in the long run as your home ages in the market. Start with any price you want to make sure you don't leave money on the table. But if you don't have a contract in 10 days, get realistic and get 'er done.
P.S. Ask me for to do a detailed comparative market analysis to provide you with ALL the data so you can make an informed decision about price. And don't believe any Realtor who tells you they know what your house is worth. Your house is worth exactly what one buyer will pay for it. The market will give you the clues once the game begins. Listen people!
((hugs)) BETH Ellyn
THE Las Vegas Real Estate Concierge
702.758.4318 Talk. Text. Video chat. SMS
@yale1974 Twitter
BA: Yale
MS: Columbia
MBA: L'ecole du Hard Knocks
Licensed in Nevada since 1996: I have previous!
Providing service and experience a computer can't!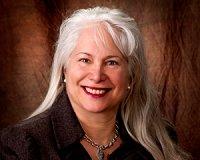 Author:
Beth Ellyn Rosenthal
Phone:
702-324-6911
Dated:
December 27th 2017
Views:
257
About Beth Ellyn: ...