The 5 Biggest Mistakes First Time Home Buyers Make
Learning to do something new is always scary. But when the something new involves hundreds of thousands of your hard-earned dollars, it can be downright terrifying.
Fortunately for you, you have moi. I bought my first house in 1978. As an investor, I have bought dozens of homes. And I made many major mistakes along the way, because who knew? Here are the five things I wish I knew when I first started out!
1. Not Getting Pre-APPROVED
You've decided it's time to buy your first home. You are EXCITED. You can't wait to start exploring houses, searching for that perfect kitchen.
Alas. Alack. Alay, as Shakespeare would say. Unfortunately, the best way to start the home buying process is to do the boring grunt work first. Because unless you are part of the lucky gene club and inherited tons of money, you will need a loan to pay for that dream house.
Getting a pre-approval letter is not enough. You actually need to go through the financial gauntlet called underwriting before you set foot in a listed home. Underwriting means you share dozens of documents with your lender so the underwriting department can determine if you qualify for a loan based on a whole host of financials.
Friends, they are going to look in every nook and crevice and places you didn't know existed. But you have to play their game because they have the money...
The underwriting process is painful, period. However, it uncovers any potential challenges you will have. It gives you time to fix them so you don't lose that dream house once you found it. Best yet, it tells you exactly how much house you can afford. It takes the guesswork (and sometimes wishful thinking) out of the process.
2. Not Determining How Much House You REALLY Want
Say the pre-approval letter says you can afford a $250,000 home. But all your available dollars will be going to pay that mortgage each month. Do you want to give up your annual vacation to Italy?

If you can't afford both and really love Rome, then buy a $235,000 house and still have money for your special vacation, luxury car, etc. This is a math question only you can solve. But it's best to do that before the house-hunting begins.
3. Not Adding the Extra Expenses
Your mortgage payment will pay for your principal, interest, property taxes and homeowner's insurance. Then add:

Utilities

Homeowner association fees

Repairs. What are you going to do if the hot water heater breaks or you need to replace the AC compressor? (You need to determine the age of these when you do your home inspection, but that is another discussion.) AC refrigerant changes in 12 months thanks to a new federal law. It will cost you more to maintain the older units.
Do you want new furniture? A high-tech fridge? Consider these costs.
4. Not Doing Your Homework
Falling in love with a house is a key part of the home selection process. But do you know how much to actually offer?

First, ask your buyer's agent (because you never want to rely on the seller's agent because they work for the seller, not you!) to do a comparative market analysis on the house. You want one just like they do for their sellers. You can check Zillow too, but be sure you calculate how much their Zestimate is off. (The percentages are at the bottom of the home page by city.)
Second, visit every home for sale that's similar to your dream house. What is its price? How do the amenities compare? Are there railroad tracks two streets over? Go to Metro and get the crime statistics. Check out the National Sex Offender registry. Google the street name. Make it your business to be an expert about the neighborhood.
5. Being Too Picky

Trust me, I have champagne taste on a beer budget. Translation: That great house you saw on HG TV is probably not in your price range.
Buy a house in a great neighborhood with great schools in a wonderful location with good bones. Who cares if it has 1970s shag carpet? (That gives you the right to beat up the seller on price. Yes!) Buy the house and save for those wood tile floors.
There are a lot of home improvements you can do inexpensively. I decided to change the Pergo flooring in one of my rentals and sold 1400 square feet of perfect Pergo for $300 on Craig's List to a young couple. Their dad was going to install it ...after ripping out the crappy carpet!
The point: As your financial situation increases, you can afford to remodel the house. Don't stress about things you can fix later.
Hope this helps. Call, text, email if you have any other questions.
Happy house-hunting.
((hugs)) BETH Ellyn
THE Las Vegas Real Estate Concierge
702.758.4318 Talk. Text. SMS. Video chat
[email protected] Google Hangouts
@yale1974 Twitter
BA: Yale
MS: Columbia
MBA: L'ecole du Hard Knocks
Licensed in Nevada since 1996: I have previous
When competence AND creativity matter!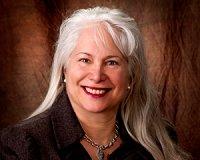 Author:
Beth Ellyn Rosenthal
Phone:
702-324-6911
Dated:
January 3rd 2018
Views:
441
About Beth Ellyn: ...