New Ruling Helps Nevada Homeowners Vs HOAs Yeah
Would you like to buy a house that sold for $281,000 for just $11,000? What a dumb question. Where do I sign up? And by the way, this is a real example.
Well, friends, that's what your friendly homeowners' associations could do. With impunity.
Nevada is the only state in the Union that gives HOAs a super-priority lien position. Here's exactly what this means:

In the other 49 states that have laws that make sense, the folks who can foreclose on your house if you don't pay are the following, in the order they can foreclose:
1. The IRS
2. Your mortgage company (you know, the people who gave you the money to actually purchase your home)
3. The HOA
4. Any mechanic's liens (like if you didn't pay the plumber)
Here in Nevada, the foreclosure order is:
1. The IRS
2. YOUR HOA
3. Your mortgage company
4. Any mechanic's liens
Yes, ladies and gentlemen, if you don't pay your HOA dues, the HOA can foreclosure. (That's why I advise everyone to continue to pay their HOA dues no matter what.)
In the past, an HOA could foreclosure for back payment of dues. This would extinguish your mortgage's company's lien of the hundreds of thousands of dollars they gave you like in the real example above. Previous court rulings said the HOA payoff extinguished all other liens.
Until this week.
Here are the details of the court case:
Mortgage servicer Nationstar Bank was collecting mortgage payments on a Freddie Mac-funded loan. The original loan was for $271,000. SFR Investments Pool bought the house for $11,000 by paying off its HOA back dues and late fees. Hey, I'm not a math genius but looks like a darn good ROI to me!
The wise Nevada Supreme Court judges ruled for Nationstar. They said financial institutions acting as servicers of federally-backed loans qualify for the Federal Foreclosure Ban. This federal law prohibits foreclosures on homes financed by Fannie Mae and Freddie Mac.
This is good news for Nevada homeowners, because as many as 65 percent of loans in Clark County came from Fannie or Freddie. Finally, a victory!
((hugs)) BETH Ellyn
THE Las Vegas Real Estate Concierge
State Managing Broker, Nevada
702.758.4318 Talk. Text. SMS. Video chat
[email protected] Google Hangouts
@yale1974 Twitter
BA: Yale
MS: Columbia
MBA: L'ecole du Hard Knocks
Licensed in Nevada since 1996: I have previous!
When competence AND creativity count!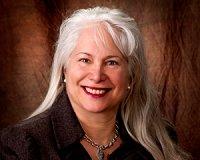 Author:
Beth Ellyn Rosenthal
Phone:
702-324-6911
Dated:
June 29th 2017
Views:
169
About Beth Ellyn: ...