How To Get To EDC This Weekend And How To Get Around Town If You Are NOT Going
EDC weekend always makes me rue the fact that I am no longer 29 and can't stay up all night to attend the Electric Daisy Carnival. It sounds like THE MOST fun to have in Las Vegas. Alas, I resort to replays on Sirius XM.
I am writing this epistle because 400,000 people are going to be traveling to the Las Vegas Motor Speedway along the 15 starting Thursday. And forgot trying to go to work Monday morning when the carnival ends! Use side streets or take the 215 all the way around because it will be faster.
If you are young enough to go, here are some options:
Bus. Insomniac, the organizer, will operate 100 buses in a continuous loop between the parking lots at Craig Ranch and the Speedway. Of course, you still have to take the 15 to Craig.....

Lyft: They are offering 50 percent off for two rides to the Speedway. Use the code RIDEEDC

Uber: They are building a rider lounge because you will have to wait!
In case you don't know what electronic dance music is, trying flying out of McCarran International Airport this week-end. Electronic dance music will fill the halls as 683,000 travelers get on or off a plane. Welcome to Las Vegas.
P.S. It's country music at NFR time...
((hugs)) BETH Ellyn
THE Las Vegas Real Estate Concierge
702.758.4318 Talk. Text. SMS. Video chat
[email protected] Google Hangouts
@yale1974 Twitter
BA: Yale
MS: Columbia
MBA: L'ecole du Hard Knocks
Licensed in Nevada since 1996: I have previous
When competence AND creativity matter!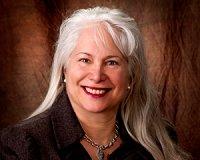 Author:
Beth Ellyn Rosenthal
Phone:
702-324-6911
Dated:
June 13th 2017
Views:
136
About Beth Ellyn: ...