How The Equifax Theft May Harm Home Buyers AND What Do To About It
Las Vegas home buyers, you may be at risk after the Equifax hack. Consider these scenarios:
You Are Buying a Las Vegas House This Month
1. You got pre-approved for your home loan, because here in Las Vegas sellers won't even consider a contract without proof you have gone through the financial gauntlet also know as underwriting. You are scheduled to close (sign the docs at the title company after you have wired them all the money you owe 'em) next week.
It's standard operating procedure for the mortgage lender to run your credit one last time before giving you all that money to buy your home.
Quess what? The criminals who bought your financial 411 on the dark Web have opened up accounts you don't know about and have racked up huge balances. Now your debt-to-income ratios are way off and you don't qualify for your loan.
Solution: You prove these charges aren't yours.
But here's the problem: if you locked your interest rate in and this takes longer than the set period of time you had to qualify for this loan, you lose the interest rate. Right now that's now an issue because rates are falling. But what if they are rising? And you will have to probably pay a fee to extend the current loan. And what if you have to move by that date?????
You Are Buying a Las Vegas House Next Year
2. You decide to sell your house and buy a new one next year. You've been checking your bank statement and all your credit card accounts every month since the data theft. Nothing unusual.
The same thing happens. The lender pulls your credit report and you find someone has been having a great time charging up a storm. You have time to work with your lender on this.
But, what about your sellers? This is a sellers' market and homes sell in mere days. Will they wait while you work this out or back out and sell to another buyer without this challenge? If they need to close by a certain date, how likely is it they will wait for you?
Here's what the government says to do to be safe: http://consumer.ftc.gov/blog/2017/09/equifax-data-breach-what-do.%20
Good luck, Las Vegas. I want you to buy that house. So just be wary about this data hack, OK?
((hugs)) BETH Ellyn
THE Las Vegas Real Estate Concierge
702.758.4318 Talk. Text. SMS. Video chat
[email protected] Google Hangouts
@yale1974 Twitter
BA: Yale
MS: Columbia
MBA: L'ecole du Hard Knocks
Licensed in Nevada since 1996: I have previous
When competence AND creativity matter!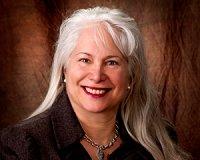 Author:
Beth Ellyn Rosenthal
Phone:
702-324-6911
Dated:
September 13th 2017
Views:
77
About Beth Ellyn: ...