Here Is What To Do About Your Zestimate If You Are Unhappy
Are you happy with yourZestimate?
If the answer is no, like this homeowner who contacted Chanel 13 Action News https://www.ktnv.com/news/contact-13/local-homeowner-not-happy-with-his-zillow-listing), I can help you change their number (hopefully for the better.)
Zillow knows its computer calculations are imperfectly perfect, to quote my one of my favorite TV shows, "This Is Us." If you click on the Zestimate link at the bottom of the Zillow home page, you will find a chart called Data Coverage and Zestimate Accuracy Table. Then click to your state/county. The table lists the percentage accuracy of the Zestimate in each county.
For example, here in Las Vegas (Clark County), Zillow claims its Zestimate is 68.7 percent accurate within 5 percent of the actual sales price. Not good! The Zestimate gets more accurate at 20 percent of the actual sales price: 93.5 percent. To me, that's a pretty large margin of error.
How do you make YOUR Zestimate more accurate? The first thing you have to do is claim your house. Here is the link to do this: http://www.zillow.com/sellerlanding/claimyourhome/. After your have claimed your abode, make sure everything is accurate. You do this by clicking the link that says "Edit your home facts."
Tip No. 1: Add great photos. In my experience this almost always ups your Zestimate.
Tip No. 2:Write great copy. Zillow has two questions: It wants you describe the features of your house and then describe why you like living in this home. The copy is really important. And no spelling errors!
I did this on one of my rent houses and the Zestimate went up $10,000 in 10 minutes! Note I had professional photos from Virtuance and wrote great copy. Check it out at 55 Ancient Hills Lane. Henderson NV 89074. (But do not bother the tenants because they have guns!)
When should you do this? NOW! Or at least before you put your house on the market. Because you know your potential buyers will check Zillow before making an offer.
If you need help with this, contact me. I will help you.
((hugs)) BETH Ellyn
THE Las Vegas Real Estate Concierge
702.758.4318 Talk. Text. SMS. Video chat
[email protected] Google Hangouts'
@yale1974 Twitter
BA: Yale
MS: Columbia
MBA: L'ecole du Hard Knocks
Licensed in Nevada since 1996: I have previous!
Providing value and service a computer can't!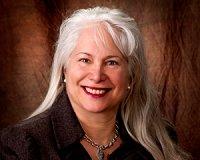 Author:
Beth Ellyn Rosenthal
Phone:
702-324-6911
Dated:
December 13th 2017
Views:
724
About Beth Ellyn: ...