Welcome To The Bat Cave At Las Vegas McCarran International Airport
Flying into Las Vegas McCarran International Airport? If you arrive at dusk, you can watch Las Vegas's colony of bats fly by. Yep, those bats love Vegas too.
The Mexican freetail bats live in the employee parking garage. They roost in two-inch nooks behind concrete panels. They've been there since 1985.
The best place to watch them is from the sixth floor of the airport parking garage for Terminal 1. Watch as they flutter around the control tower.
For those who love irony: Jets is the nickname for Mexican freetails because they fly up to 60 miles an hour eating insects. Apparently they love the summer insect buffet provided by the Luxor Hotel and Casino light at the top of the pyramid. It points to True North, in case you didn't know.
Bats at dusk are a big draw in Austin. There's a huge colony under the Congress Street Bridge. Crowds appear at dusk every day to watch them majestically head out to dinner.
Just thought you'd like to know.
((hugs)) BETH Ellyn
THE Las Vegas Real Estate Concierge
702.758.4318 Talk. Text. SMS. Video chat
[email protected] Google Hangouts
BA: Yale
MS: Columbia
MBA: L'ecole du Hard Knocks
Licensed in Nevada since 1996: I have previous
Providing value and service a computer can't
When competence AND creativity matter!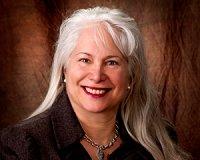 Author:
Beth Ellyn Rosenthal
Phone:
702-324-6911
Dated:
October 17th 2017
Views:
402
About Beth Ellyn: ...